OUR SERVICES 
With more than 20 years of experience serving the communities surrounding Metro Detroit, each service we offer our customers is designed to make their living and work surfaces stand out. From interior and exterior painting to brick staining and cabinet refinishing, our team of licensed craftsman take pride in each and every project we complete—guaranteeing great results for all who we serve.
With a reputation built on trust and a focus on prompt professionalism for all of our customers, Color Concepts Painting is proud to be the area's premier skilled painting and refinishing service. Looking for more information on a service we offer? Feel free to call us anytime for a free quote.  You will be glad you did.
BRICK STAINING
Beautiful indoor and outdoor masonry work doesn't only add gorgeous unique touches to a structure, it can also add plenty of value on the open market. If you're looking to revive and reinvigorate your brick work throughout your home or commercial building, our experts can help.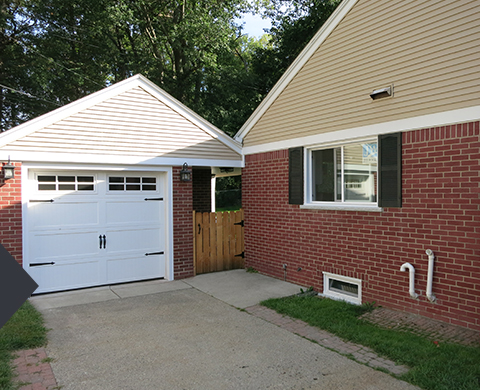 EXTERIOR WOOD REPLACEMENT AND REPAIRS
Wood is still one of the most beautiful, versatile, and durable building materials on the market today, but when wood is exposed to the challenges of the outdoors, it can become damaged, rotten, and an eyesore. If you've found yourself with shutters, doors, fences, or other wooden elements that are crying out for repair, don't worry―our experts in exterior wood replacement and repair can help.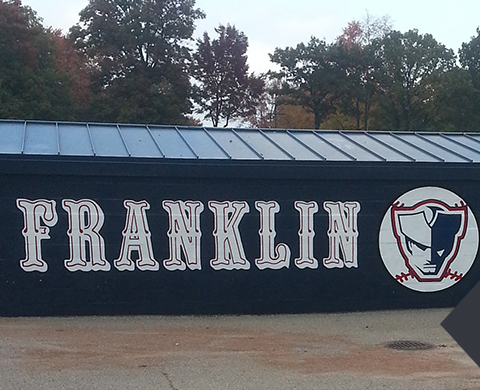 EXTERIOR PAINTING
When it comes to adding curb appeal to any home or business, nothing ups the ante on the "wow" factor like a fresh exterior paint job. But for the exterior of your home, garage, business, or office building, not just any paint job will do. That's why you call a professional. Our team of painters and project managers will help you with your exterior painting project from start to finish—ensuring your finished product is nothing short of perfect.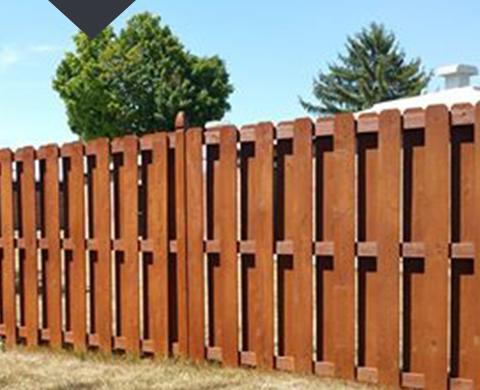 POWER WASHING
Before any of our painting or restoration services can take place, a proper cleaning of the work area is a must. Nothing gets a space cleaner than power washing. Whether in a residential or commercial setting, power washing's ability to deeply clean a space can help bring any piece of property back to life before undergoing a beautiful new transformation.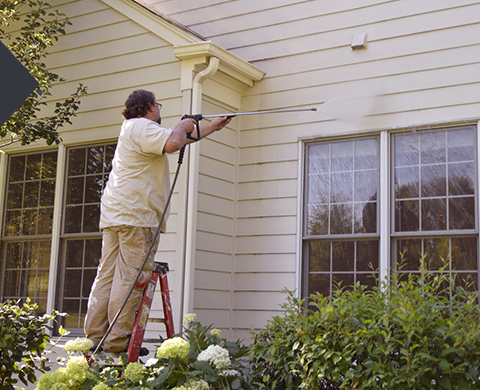 INTERIOR PAINTING
Nothing on the planet makes an interior space look better than a fresh coat of paint. It can update an outdated space, or bring new life to a room that's desperately in need of a shot of energy. But not all paints, and painters, are built the same, and your interior painting project will be the first thing to suffer if not done correctly. That's why people across all of Metro Detroit trust us to do their interior painting work – when they want something done right, they know to call Color Concepts.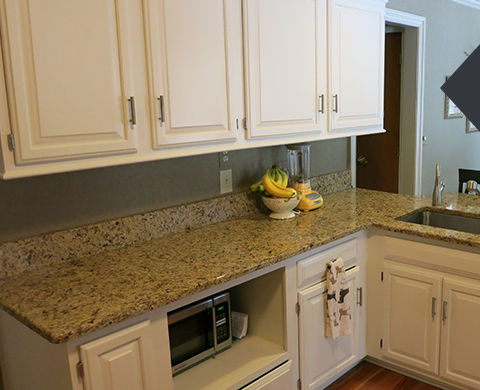 CABINET REFINISHING
As home and business owners ourselves, we know that few home projects can be as expensive and as frustrating as replacing cabinets. Whether in your kitchen or bathroom, cabinets are often extremely heavy, awkwardly large, and virtually impossible to install correctly without professional experience. Avoid that headache. Let our professional cabinet refinishing team breathe new life into your old cabinets by giving your space a brand new look without the hassle and expense of replacement.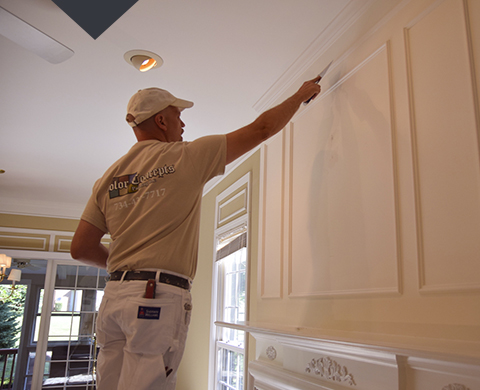 READY TO GET STARTED?
If you are looking for a quality paint job you need a company with trained professionals.  Our team is available to complete projects of any size on time and on schedule.  Color Concepts Painting is your source for residential or commercial painting needs.  Let's get started!