Exterior Wood Replacement & Repairs
Your wood's original appeal, stronger and beautiful again.
Wood is still one of the most beautiful, versatile, and durable building materials on the market today, but when wood is exposed to the challenges of the outdoors, it can become damaged, rotten, and an eyesore. If you've found yourself with shutters, doors, fences, or other wooden elements that are crying out for repair, don't worry―our experts in exterior wood replacement and repair can help.
Interested in our exterior wood replacement services?
 Give us a call at (734)-437-7717 to learn more about how we can bring your vision to life!
Wood Replacement and Repair will bring back its Natural Beauty
In exterior wood replacement and repair projects, there is no such thing as a one-size-fits-all solution. Our team approaches each project as a unique opportunity to create something beautiful – consulting with our customers on which aspects of your wood's character can be salvaged and which inferior pieces need to be replaced. No matter which direction the project takes, one thing is for sure: when the work is done, you're going to fall in love again with your woodwork.
Original wood can often be refurbished and saved.

We're experts in repairing many outdoor wood features including doors, shutters, and fences.

Our goal is always to salvage the original character of the wood.

Our expert consultation service will help you select what's right for you.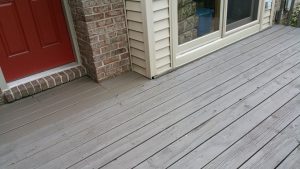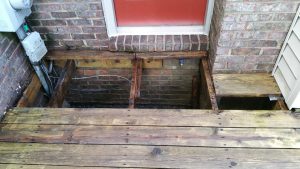 "I am so delighted that I chose Color Concepts Painting to redo the interior of my home. We were only going to have one room done, but in the end had 5 done, because Howard did such a brilliant job. I would highly recommend Color Concepts to anyone that is particular about quality but also concerned about price. Howard charges a fair and reasonable amount for the work he does."